ANNOUNCEMENTS
Faith, Hope and…Carpenters • Putting Charity to work!
Our Project: With Rebuilding Together, we are cleaning and repairing a home in Winnetka for a family in need.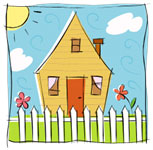 When: Saturday, April 28th
Where: Ashbury Ave., Winnetka, IL
Who: Parishioners & friends (ages 14+)
This will be the fourteenth year Faith Hope and Carpenters has worked with Rebuilding Together, the nation's leading non-profit volunteer organization preserving and revitalizing homes and non-profit facilities serving the needs of low income families, the elderly, and those with disabilities.
This year's project is to help a family in need in Winnetka. The project will help clean, repair and refurbish their home.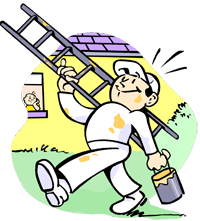 HOW YOU CAN HELP:
Sign up to work from 8:00 am - 2:00 pm. (Lunch will be provided)
>>CLICK HERE TO SIGN UP<<


Make a contribution for the cost of materials.

Send a check to the parish made out to:
Faith Hope and Carpenters.
QUESTIONS?

Call: Jim Brault (312) 371-5462 or Don Trieschmann (847) 501-4031



Saints Faith, Hope and Charity Parish - Mobile App
The Saints Faith, Hope and Charity Catholic Parish App is packed with features to help you pray, learn and interact with the Catholic community. App Features Include: Events, Prayer Wall, Photo Submissions, Digital Rosary, Donate Button, Prayer Journal, Sunday Readings, Contact Information, GPS Directions, Mass Times, 14 Catholic Prayers, Ministries, Order of the Mass, Daily Readings, Liturgy of the Hours, Saint of the Day, Bible, Catechism, Catholic Media and News Links, Photo Gallery, Social Media integration and Push Notifications.
Search "Faith, Hope & Charity Church" or use the codes below.