WEEKEND MASS
Music used with permission under ONE LICENSE #A-717428. All rights reserved.


FHC ALMSGIVING 2023
About Port Ministries
Port Ministries, a place of prayer and hope, is an organization sponsored by the Midwest Capuchin Franciscan Community. Its target area is Back of the Yards and the surrounding communities on the south side of Chicago. Among the services that they provide are a Bread Truck that serves 500 meals each day, a health clinic, an afterschool program for over 100 children and a program designed to aid individuals/families that have been victims of violence.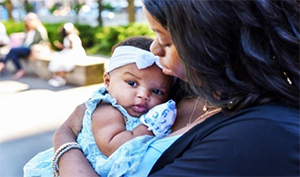 About Faith Hope & Carpenters
Faith Hope and Carpenters (FHC) is our Parish volunteer team that works with Rebuilding Together North Suburban Chicago, to restore and rehab homes for needy families with children, the elderly, those with disabilities and veterans who live in the northern suburbs and have few resources to make the needed repairs to their homes. FHC has been providing this service for over 16 years. This year's home is in Glenview. The multigenerational family has lived in the house for many years, but now struggle with the maintenance and clutter. The project will include a number of skilled repairs and a significant amount of clutter removal, organization, and cleaning. This project will take place on Saturday, April 29th. We are ever grateful for your caring and support!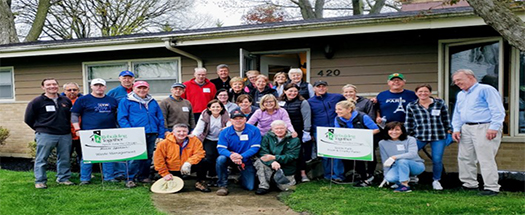 About FHC Food Sharing Program
The FHC Food Sharing Program helps to support several food pantries and soup kitchens in the Chicagoland area that serve the needs of a great number of people providing food 5 days a week at the various locations. The food distribution from these pantries serve over 15,000 families and individuals every year! In addition, there is also a mobile food pantry that brings the available food items out to various locations for pickup a couple times per month. The Soup Kitchens also provide meals to families and individuals at several kitchens that benefit from our Food Sharing program, but essentially dinner is served 7-days per week, and each location providing meals can serve anywhere from 95 to 200 people per evening! Our partnership continues to need your support! Thank you for your continued generosity!

DISCIPLE MAKER INDEX SURVEY (March 8 - March 31)
The Disciple Maker Index (DMI) Survey allows parishioners to reflect on their own spiritual growth and discipleship and identifies the ways in which the parish effectively supports that growth. It is a parish wide 10-15 minute survey which is being conducted by the Catholic Leadership Institute, a non-profit Catholic apostolate that does leadership training and development.
The survey will only be available from MARCH 8 - MARCH 31. All responses will be confidential and the parish will only receive information about the community as whole. The survey is available online and in paper form as indicated below:
Online: Click on https://portal.catholicleaders.org/d/g4bk1g


Paper: You may pick up a paper copy of the survey in the Rectory Office. To submit the completed paper survey, please return it to the Rectory Office before March 31.
At the completion of the survey, our parish will receive an aggregate report of the results. We will NOT have access to individual survey responses.
This survey offers us a unique and important opportunity to learn about issues of importance to families in a confidential and professional way. We will use these results to 1) look at opportunities to support parishioner growth in discipleship and 2) create goals and action plans to achieve that growth.
Thanks for your help as we seek additional ways to encourage everyone in their discipleship journey.

PROTECTION OF CHILDREN AND YOUTH
Click below for information about how the Archdiocese works to prevent abuse, and what resources are available for victim-survivors.
To report an allegation of abuse and/or neglect of minors, contact the Department of Children and Family Services (DCFS) Hotline at 800.25.ABUSE and/or contact your local police department. You can also contact the Office of the Protection of Children and Youth (OPCY) at 312.534.5254.

GET OUR MOBILE APP
The Saints Faith, Hope and Charity Catholic Parish App is packed with features to help you pray, learn and interact with the Catholic community. App Features Include: Events, Prayer Wall, Photo Submissions, Digital Rosary, Donate Button, Prayer Journal, Sunday Readings, Contact Information, GPS Directions, Mass Times, 14 Catholic Prayers, Ministries, Order of the Mass, Daily Readings, Liturgy of the Hours, Saint of the Day, Bible, Catechism, Catholic Media and News Links, Photo Gallery, Social Media integration and Push Notifications.
Search "Faith, Hope & Charity Church" or use the codes below.